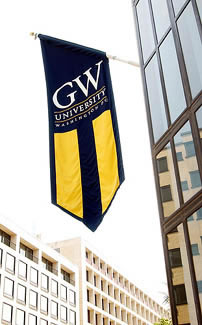 The Wolcott Foundation, Inc.
A project of the Masonic High Twelve Clubs
Procedures, Terms, and Conditions
HOW TO APPLY: Review the following procedures, terms and conditions. If accepted, you will be directed to begin the Wolcott Fellowship application. Applicants must fully complete the application. Applicants must download and attach all college and post graduate transcripts, all GRE/GMAT scores and a recent photo (males should wear coat and tie). Applications will only be accepted between January 1st 12:01AM EST to January 31st 11:59PM EST for the following Fall Term. Applications and all attachments must be received within the January 1st and January 31st time frame for the following Fall Semester. Early, late or incomplete applications WILL NOT be considered.

PURPOSE: The Wolcott Fellowship program is designed to encourage young scholars with outstanding academic, civic, and social credentials to pursue public service careers, and intended to be a full time study program of nine (9) to twelve (12) hours per semester, not to exceed forty (40) hours. The Trustees recognize the value of the learning experience in the many job opportunities in the Washington D. C. area, and therefore students working full time for government or related services may enroll for six (6) semester hours in the Fall and Spring semesters. Students enrolling for fewer hours must have written permission from the Chairman of the Wolcott Foundation, Inc.

ELIGIBILITY: Applicants must be United States citizens who have NOT previously earned an advanced degree and may not be older than 30 years of age as of January 1st preceding their first Fall semester, must possess a Bachelor's Degree (or be a graduating senior in an undergraduate school) with an overall Grade Point Average of 3.8, or better, and have applied to the School of Business and Public Management, the Trachtenberg School of Public Policy and Public Management, or the Elliott School of International Affairs at The George Washington University, Washington, D. C. by January 1st for the following Fall semester. Fellowship awards are contingent upon admission to the University.

Most Fellowships are awarded to entering first-year graduate students; however, second-year students enrolled in the School of Business and Public Management, the Trachtenberg School of Public Policy and Public Management, or the Elliott School of International Affairs who need at least eighteen (18) credit hours to complete their degree requirements are encouraged to apply.

In addition to eligibility for admission to the University, academic excellence, leadership qualities and accomplishments to date, consideration is given to applicants with Masonic family background or Masonic Youth participation, however, most students selected as Wolcott Fellows have no Masonic affiliations.

LOAN/GRANT: A Wolcott Fellowship is established as a loan which will become a grant if the recipient, following graduation, is employed for four (4) years in government service. A few "government" positions do not qualify for Wolcott Grant Credits; for example, teaching, even at a State School or university, does not qualify; lobbying or positions with various advocacy organizations are not considered government related and do not qualify as government service. The final decision as to qualification will rest with the Trustees.

RELOCATION ASSISTANCE LOAN: Students who are not located in the Washington D.C. area who need financial help may request a relocation assistance loan to help with the expense of moving to the Washington D.C. area. The maximum loan is $1,800.00 and must be repaid starting six (6) months following graduation or immediately upon withdrawal from the University.

CONFIDENTIALITY: All information will be considered confidential and will be used only for purposes of the Wolcott Fellowship. It will be reviewed by the Trustees of the Wolcott Foundation, Inc., and Foundation's advisors from The George Washington University. Information will not be shared with any other persons or organizations.

REVIEW AND SELECTION: All applications will be reviewed and selection of Fellowships will be made by the Wolcott Foundation Trustees at the Trustee's Spring Meeting. Should you decide you are no longer interested in a Wolcott Fellowship, please contact the Wolcott Trustee for your state. If awarded a Fellowship, the applicant MUST respond and indicate their acceptance, by signed contract, returned by certified mail, post-dated, within 10 days of receipt of such notification.

CONTRACT: Subsequent to the selection of a recipient and prior to the awarding of a fellowship, the recipient will be required to enter into a written contract between themselves and The Wolcott Foundation, Inc. memorializing, but not limited to, the terms and conditions set forth above.

I HAVE READ THE ABOVE PROCEDURES, TERMS AND CONDITIONS AND FULLY UNDERSTAND AND ACCEPT THE CONTENTS CONTAINED THEREIN. I FURTHER UNDERSTAND AND ACCEPT THAT SHOULD I WITHDRAW FROM THE UNIVERSITY FOR ANY REASON OR OTHERWISE FAIL TO COMPLETE MY CONTRACT, OR DECIDE NOT TO ENTER GOVERNMENT OR OTHER SERVICE APPROVED BY THE TRUSTEES, I AGREE TO REPAY ALL FUNDS PAID BY THE FOUNDATION ON MY BEHALF.
By clicking here, I agree to the procedures, terms, and conditions and wish to proceed.

(Revised: September 17, 2016)